To many American traders, the economic drama in Europe over the past few years has amounted to being not much more than an amusing case of  schadenfreude. After all, when Bear Stearns, Fannie Mae, and Freddie Mac all made notorious headlines in the first half of 2008, Americans received stern lectures from our European friends about how to properly run a financial system. Of course, nothing was contained, and eventually Europe found itself with its own troubles and stuck deep in a plate of beggar-thy-neighbor humble pie to eat.
Nonetheless, with emerging markets and the global commodity complex struggling to so much as get off the mat after a mini-crash, it is worth watching the European markets this week to see if buyers can defend some major support levels around the continent.
First, for perspective let us look at Germany's DAX, widely considered to be a leader for quite some time. As you can see on the weekly chart, first below, the major symmetrical triangle breakout dating back to the 2007 top remains intact. However, Germany recently broke down through multi-month support and appears headed for a check back, or retest, of its primary breakout point from the triangle. Even if there is no complete gap-fill, it is worth noting that this leader has already broken support.
The reason why that is worth nothing is because France's CAC and London's FTSE are sitting just above major, multi-month support levels of their own. Any further weakness likely gives bears the ammunition they need to confirm a pair of head and shoulders tops to follow the DAX for a deeper correction.
_____________________________________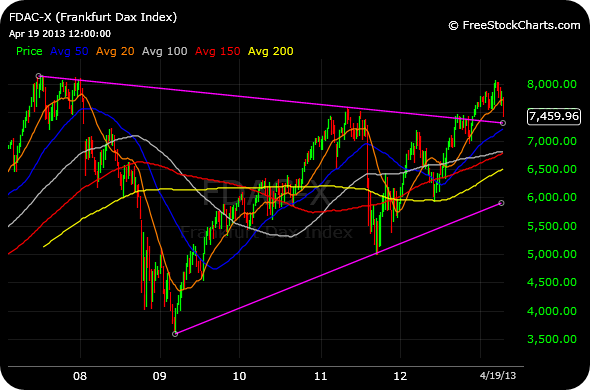 _____________________________________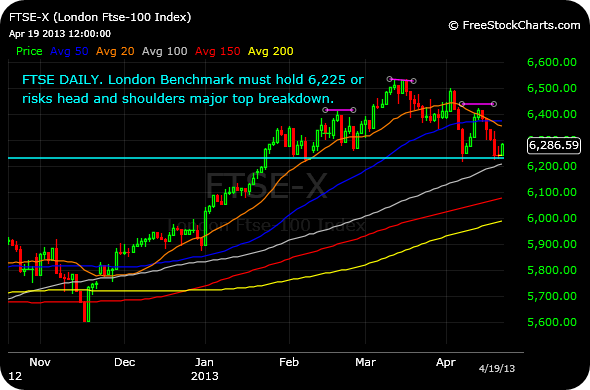 _____________________________________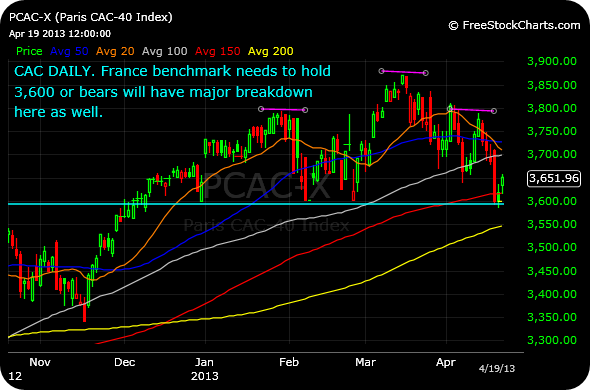 If you enjoy the content at iBankCoin, please follow us on Twitter