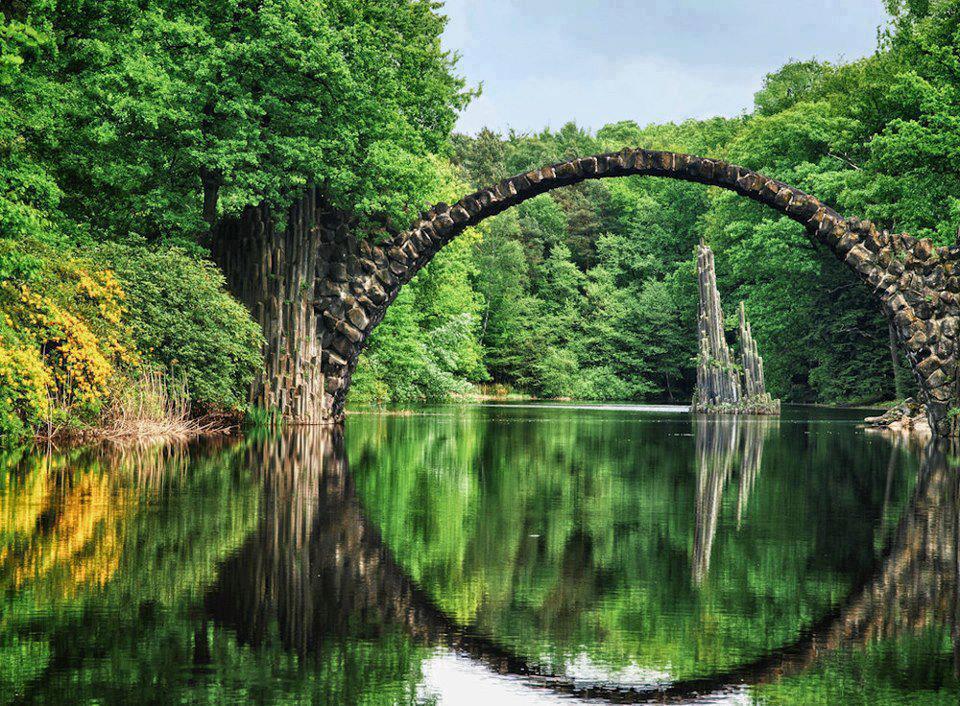 A high profile firm like Goldman Sachs, whose stock has been acting like a market leader, is a good example of how best to approach the current pullback. Clearly, Goldman had been in an increasingly steep rising channel. The fact that the channel became so steep without any real pullback for weeks on end should have, as I noted several times in blog posts and videos, affected your risk/reward profile for any new swing trades. At the same time, shorting Goldman all the way up because it was steep proved to be a costly mistake. So, waiting out an extended stock or market, or both, is often just as valuable as waiting out a violently indecisive correcting one.
Currently, Goldman has breached its rising steep channel to the downside. However, to think that somehow equates to an automatic sell signal for the next several weeks is misguided. Goldman remains in a strong overall uptrend. Shorts should be exceptionally nimble here. A test of the simple 20-day moving average would not be inherently bearish at all. In fact, the more eager traders seem to be at embracing the idea that a steep rising channel breach amounts to a bearish sell signal as a swing trader, the more likely it is that Goldman find support sooner than later.
My approach to playing the current market weakness is to let the charts of stocks I have been watching firm up. The various steep angles of ascent have started to crack across the board. But it usually takes more than that to unwind the type of bullish progress we have seen in 2013.
________________________________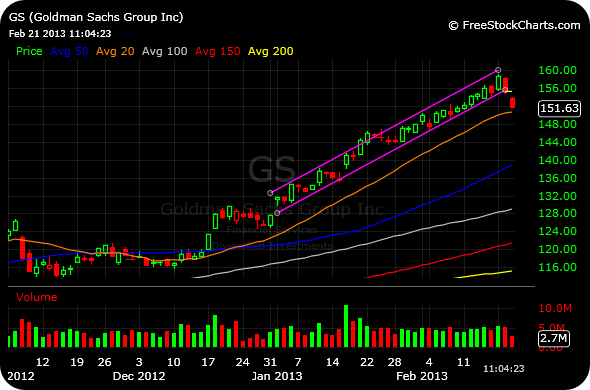 If you enjoy the content at iBankCoin, please follow us on Twitter