The three main slot-machine makers in the gaming industry, BYI IGT WMS, have all sporting strong charts lately. IGT is considered the best, but the other two have interesting growth prospect as well, particularly with the emergence of server-based gaming. I have been looking for these three to get a nice move going for a while now, but they had teased.
Looking at the charts now, though, I am noticing heavy buyers are legging in.
__________________________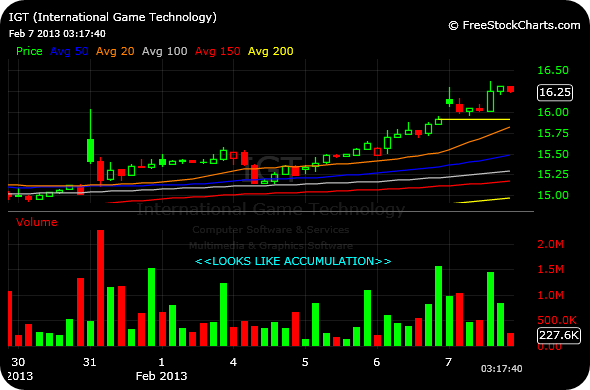 Previous Posts by chessNwine
2 Responses to Slots Firing Shots
I should have loaded up in them when we discussed it.
IGT also has that proxy fight going on with Jason Ader of LVS