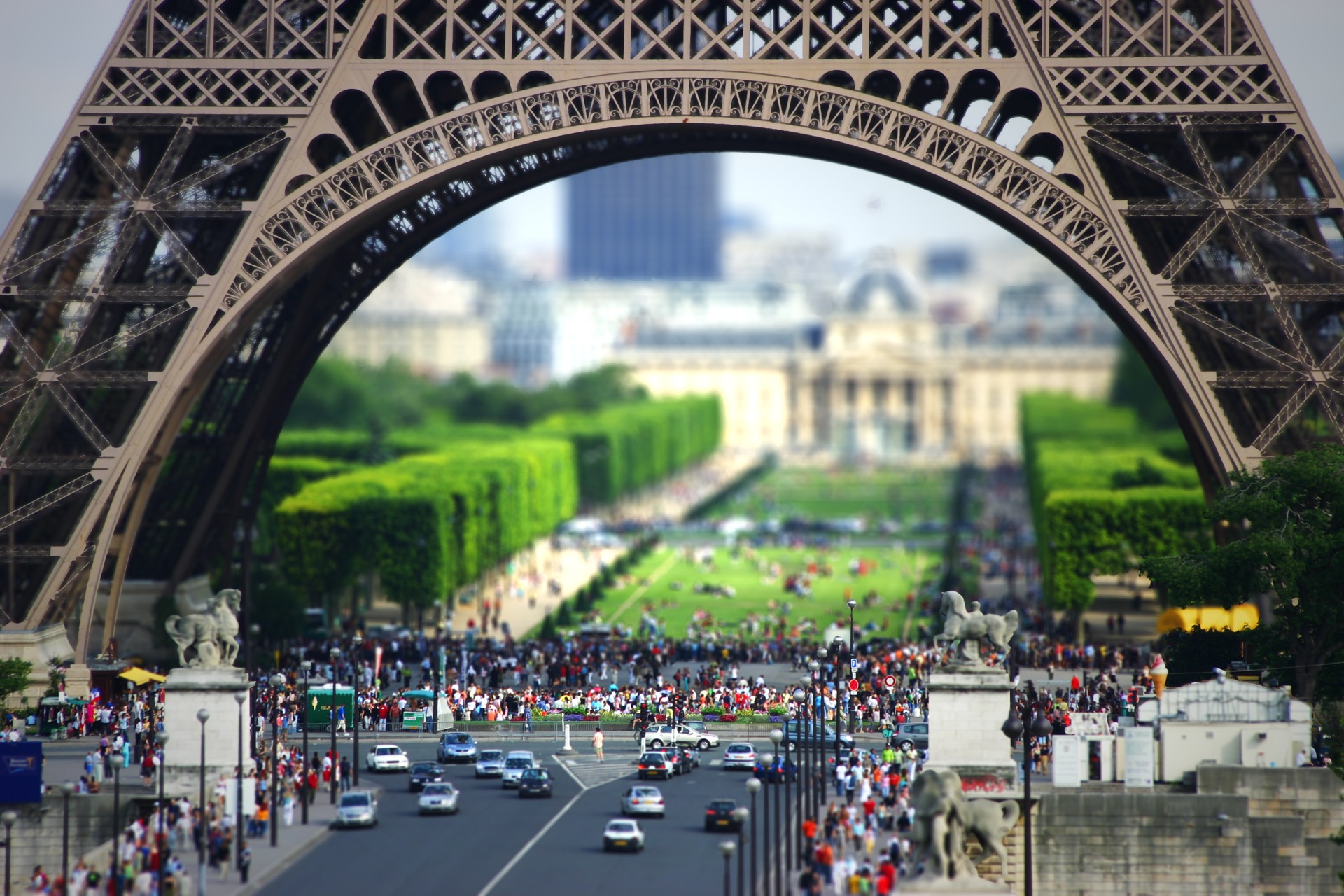 The European bourses are finally pullback back today via a price correction to break the streak of pushing higher week after week. I see the financial media is being overly dramatic in lurching towards the weakness there. In realty, though, you should probably be welcoming this pullback. As an example, the EFA, ETF for developed markets (not exclusively Europe but includes many high profile European firms), was a breakout play I pointed out as far back as last summer.
When we finally saw that breakout from the weekly bull flag below (light blue lines) above well-defined resistance (purple line), I was not inclined to chase it but rather patiently wait for a proper entry point. What happened was a situation where the the ETF simply ran away from me–It happens all the time and that is fine by me. I do not claim to nail every single trade that I call out in this blog and which comes to fruition. Actually, some of my better calls over the years have come when I did not take the trade for whatever reason, but many readers and subscribers did.
As the EFA has pushed higher yet with no pause, I simply took a pass on the trade. However, with this pullback I am now interested in seeing a multi-week bull flag, about two or three weeks would be ideal, for a quality entry point on strength. Clearly, the $56 breakout point needs to hold on this pullback. But the high volume buying associated with the initial breakout makes that more likely than not.
Europe is not crashing again, at least based on what I am currently seeing. Welcome this pullback and see if it gives us a proper entry.
______________________________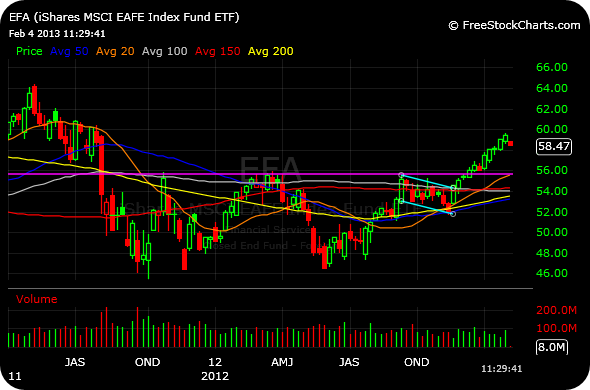 If you enjoy the content at iBankCoin, please follow us on Twitter