Dinosaurs Coming Back to Life?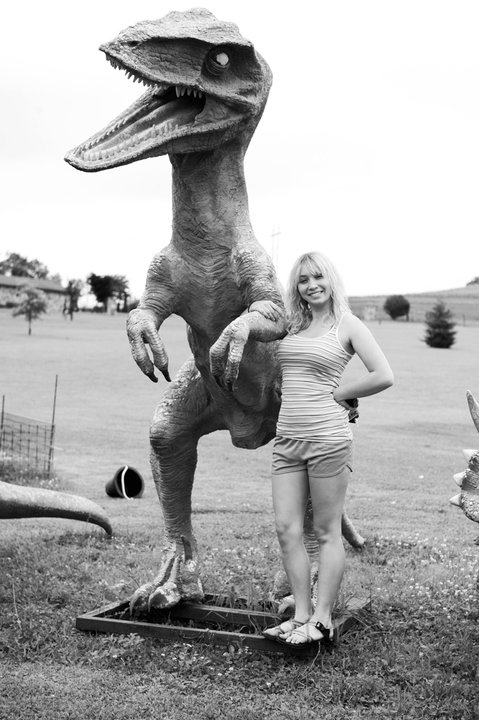 Here is another look at the monthly chart of Microsoft, which I presented late last year. Note the breakout and perfect retrace, or throwback, to the resistance trendline. If this breakout has legs, I expect bulls to arrive impressively in the next week or two.
It should be obvious that Microsoft is past its fast-paced growth cycle in the 1980′s and 1990′s. However, we are going on twelve-plus years of sideways consolidation now. I do not expect all-time highs anytime soon. However, a run into the $30′s is attainable if this throwback holds true.
_____________________________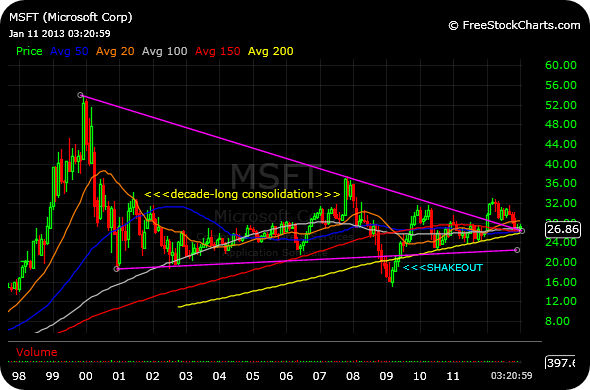 Previous Posts by chessNwine
11 Responses to Dinosaurs Coming Back to Life?
Not happy with you using "dinosaur" as a pejorative, here.
-DT
At least you get the girl in the pic.

Interesting seeing your take on MSFT from a technical viewpoint. I agree it's worth a look. Very bearish sentiment on MSFT: many think it's dead money basically forever. And it's on Eddy Elfenbein's buy list for 2013 – http://www.crossingwallstreet.com/buylist. It wouldn't be there if the fundamentals weren't good.
classic
Thanks Chess. Are you a buyer ?
Microsoft blows and this is the reason~
http://www.youtube.com/watch?v=wvsboPUjrGc
Stunningly insightful. Well, not really.