There are any number of short-term scenarios that can happen that would basically amount to "noise," in that it would not negate the rally over the past two sessions. We know that the small caps in the Russell 2000 Index are leading. So, looking at the weekly chart and some indicators offers good perspective.
On the top pane of the weekly chart below you can see the RSI recaptured the all-important 50 level, which is significant on a weekly basis for maintaining a cyclical bull. Beyond that, though, even with the Russell hitting all-time highs on Wednesday the RSI is still nowhere close to the traditionally-overbought 70 range.
Of course, bears will counter this is a divergence because momentum is not that hot. However, that is a very presumptive argument at this point. The small caps could easily run much higher in the coming weeks before becoming overbought.
Either way, using that weekly RSI 50 as a line in the sand going forward is likely to play a solid role in discerning between distractive noise and actual evidence of a major inflection point.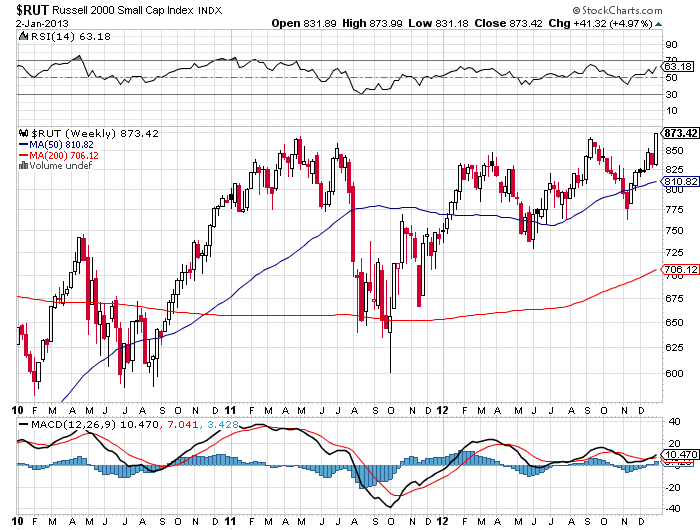 If you enjoy the content at iBankCoin, please follow us on Twitter