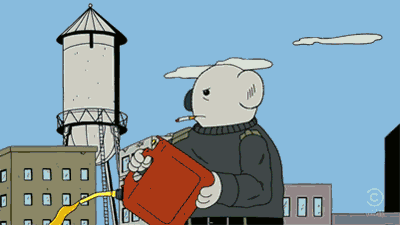 The type of ferocious deleveraging we saw in the financials during the 2007-2008 cyclical bear market (within a secular bear) does not reverse and start trending into a fresh bull immediately–The trauma is simply too much. There were too many devastating capital losses for the investing psychology in the critical sector behind the debt bubble to simply turn on a dime for anything more than the sharp snapback rally we saw off the March 2009 lows.
After that initial rally, though, came the grind. We saw several years of amorphous price action in most financials, with breakouts and breakdowns alike proving to be nothing more than a tease within a broader consolidation. Psychologically, that type of price action makes sense, in that the crash has already occurred. When a market–any market–crashes, virtually all bad news is being priced in for many years to come, which is a good reason why the financial sector has stayed well above the 2009 lows despite lagging at various points in the past few years. Thus, a leveling out period is the most probable scenario for the next few years as stabilization becomes the goal, frustrating both bulls and bears.
Of course, we know financials came to life in 2012 as the clear leading sector, which begs the question as to whether it was an aberration or the start of an uptrend with legs. Looking at the BKX as the first chart below, the weekly timeframe shows the banks only now threatening a breakout from a well-defined symmetrical triangle going back to the March 2009 lows. Patterns can often morph into larger ones, but this one has had several years to form and I intend to give the bulls the benefit of the doubt at cracking the critical $55 and $58 breakout levels given the performance of the large banks of late.
I have also included two regional banks to watch, as all of the large banks are obvious at this point.
____________________________________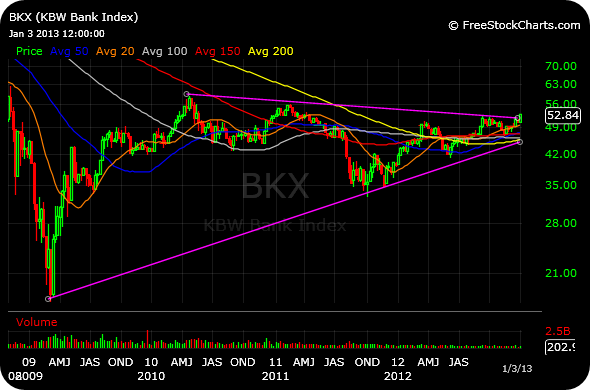 ____________________________________
____________________________________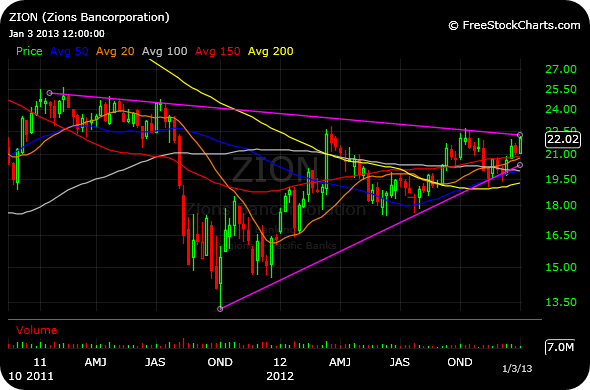 If you enjoy the content at iBankCoin, please follow us on Twitter