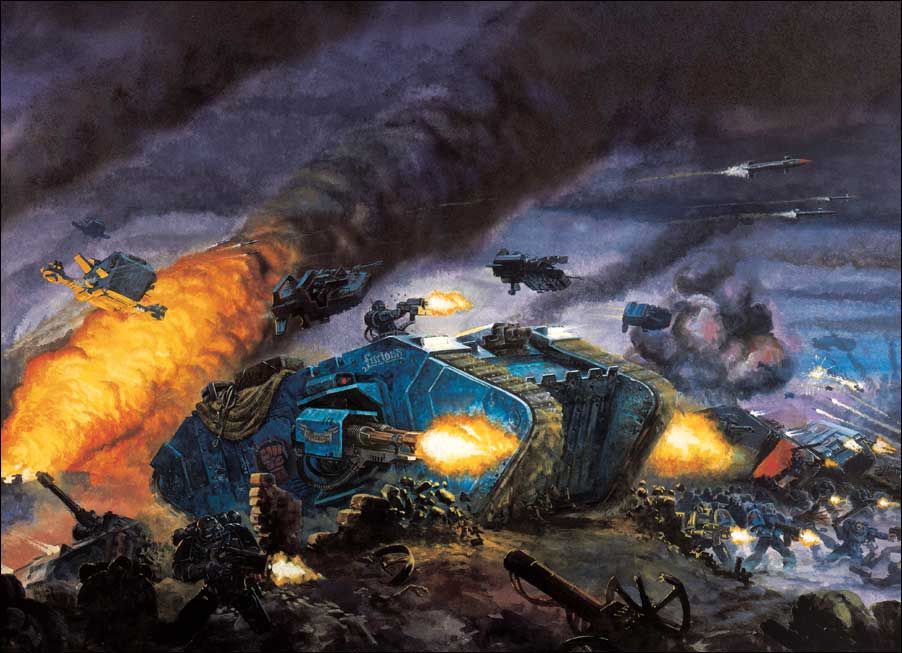 I currently hold 16 long positions, at around 5% per position, and an 25% cash position. They are as follows: PLLL, MTSN, HGSI, BZ, FLOW, SPRD, PWAV, ABK, GKK, EMKR, ICAD, NNBR, DVAX, AHD, XTEX, and BEE. In total, I was up 4% today, solidifying my own breakout with YTD returns in excess of 155%. I sold only one position, TVL, for a 71% gain. Since I am considerably long at the moment, I will seriously make an attempt to not purchase any more stocks, at least for one day. However, if a setup looks really, really good, then I won't just sit there like an idiot and not buy. You know what I'm saying?

I've noticed several characteristics with these dollar menu stocks. First, they are obviously more profitable that higher priced stocks. You can make 20% in half an hour in many cases. Second, they are more fun to watch, especially when you buy before a breakout. It gives you a margin of safety and your gains act as a cushion for your portfolio. Third, they are amazingly resilient against adverse general market conditions. Normally on a a-2% down day on the SPX, most stocks should be down. However, most of my $1-3 stocks were either up or down just a few pennies. Why wouldn't anyone play these stocks?
The overall market is pulling back and we are in a multi-day process of consolidation. The COMP is still fighting at the 200-day MA, which the SPX, RUT, and DJIA have yet to reach. The only way the market can fully advance is if the COMP can breakout, and stay above the 200-day MA. The other indices remain within striking distance of the 200-day MA. Today's volume was low, which is indicative of a pullback and not some scary massive selloff.
Finally, I've literally gotten about one e-mail almost every 5 minutes (no joke) from a whole bunch of traders. Many of you brought up some very interesting picks. I will review them all tonight. Don't forget to follow me on Twitter.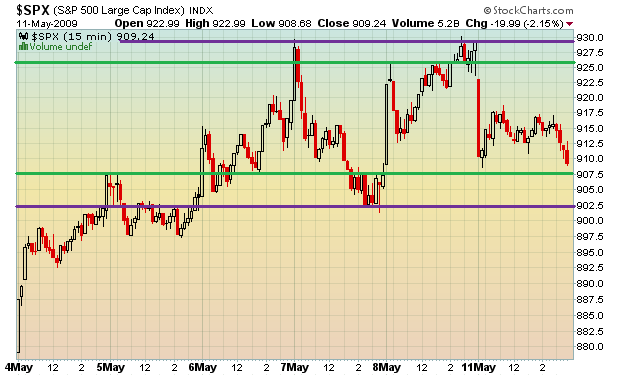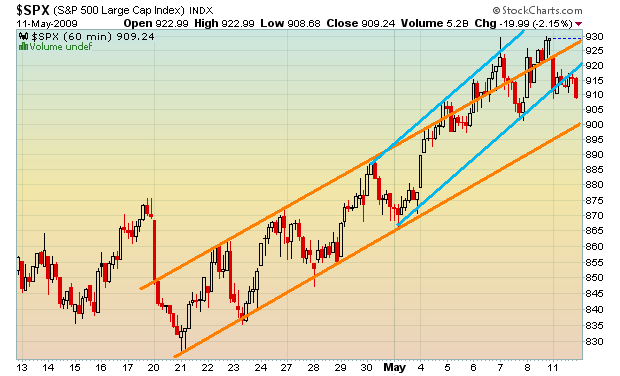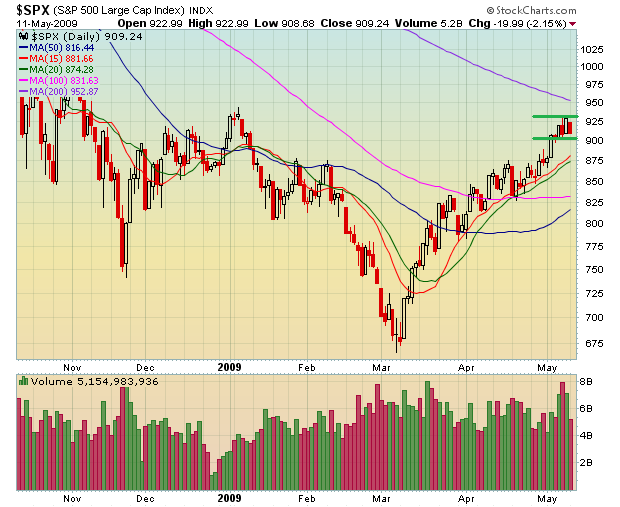 If you enjoy the content at iBankCoin, please follow us on Twitter