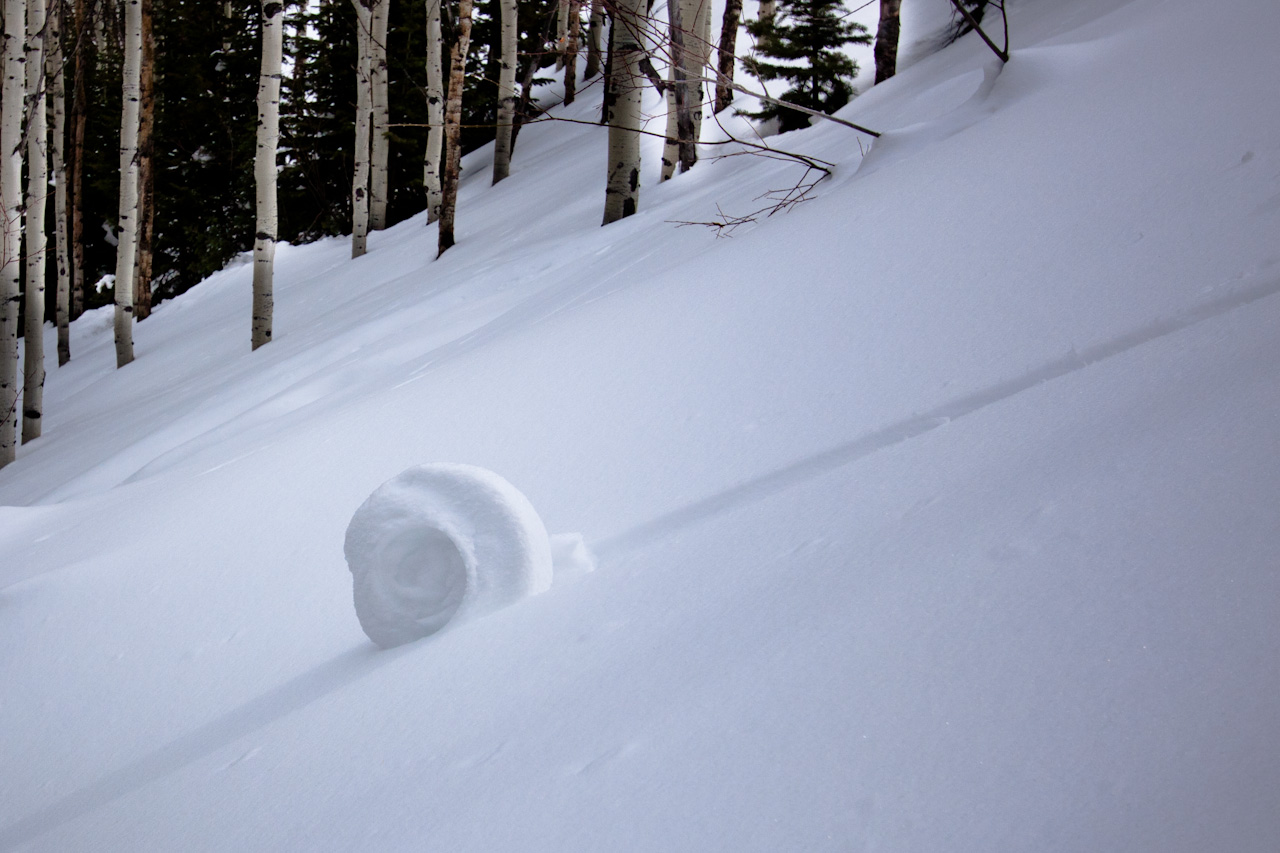 Did you miss it?  April Fools day was likely a near term top.  Underneath the popular indices cyclicals and beta have started to roll.  Most tops start off this way.  No one seems to notice as volatility has been crushed and the usual suspects come out on CNBC and wave the all clear sign.  Nothing has really changed fundamentally to make me want to buy equities for more than a trade.  This is a bear market rally and it reminds me of the May 2008 rally when after Bear Stearns was acquired by JPM everyone thought the worst was over and we rallied for weeks.  The VIX then broke its rising trend line and crushed the bears much like the VIX in March broke its rising trend line from July and has crushed the bears.
However, quietly and without much fanfare European Banks have rolled post Drahgi's ECB announcements.  Take a look at the DB and CS charts below as they are approaching their February panic lows.  The difference then was that the VIX was 30 and now its 15.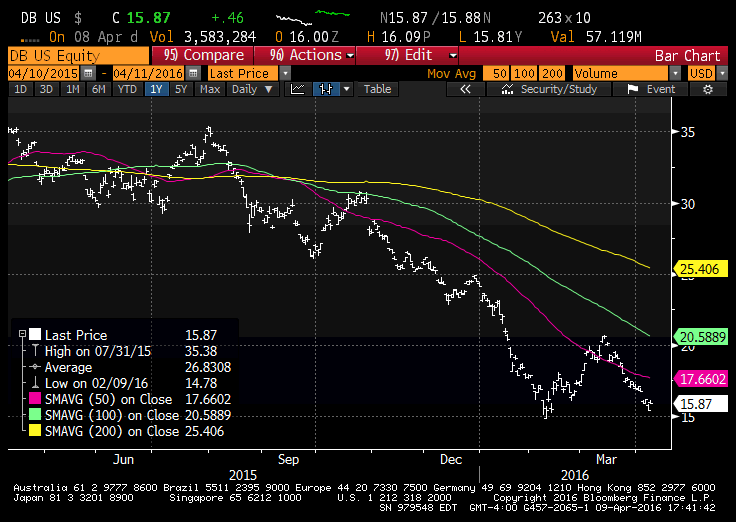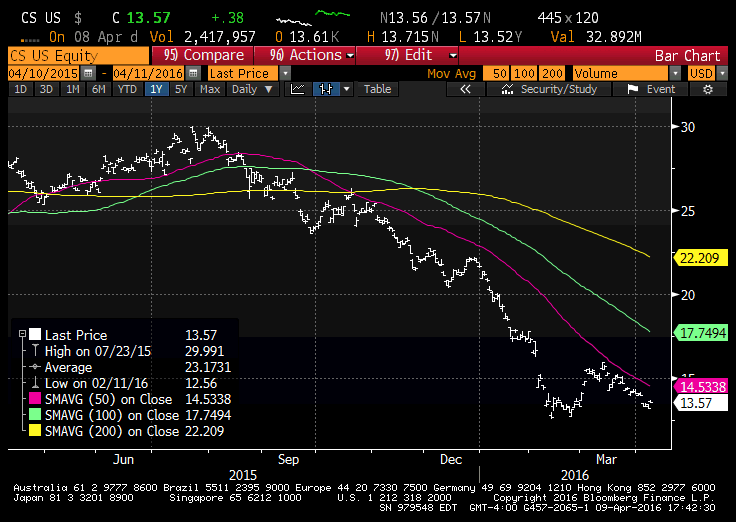 Either these stocks double bottom here and everything is fine or we bust through to new lows.  I would contend that complacency is too high and we just made a confirmed weekly swing low on the VIX as of close Friday.  Look at the chart below and you will notice a pattern that weekly swing lows in the VIX have preceded declines.  I have no idea the degree of the decline or how fast but if prior bear market history is any guide we should take out the February lows over the next two months.  If we should bounce and go to new ATHs then we may be in the blow off top phase.  I weight the first scenario as 85% vs 15% for the second.  The energy sector debt and oil derivatives are on the balance sheets of the big banks.  I have been of the opinion that one or many of these banks are holding the old maid card and must take the write downs.  In any event equity markets are under pricing this risk which I think is huge.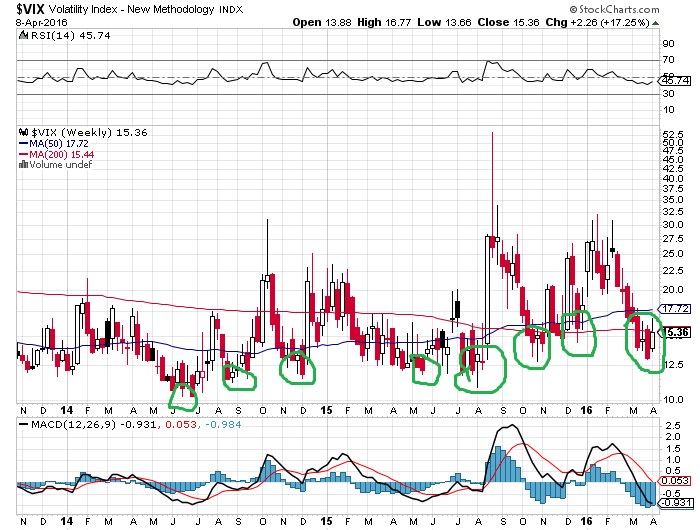 Additionally, we have canaries singing in the Auto sector as sub-prime delinquencies are accelerating.  Notice the bullish CDS charts of GM and ALLY below.  Even in this impressive market rally the CDS market is repricing risk in this group.  The equity charts in this sector peaked several weeks ago and have started to decline.   I am heavily short this sector.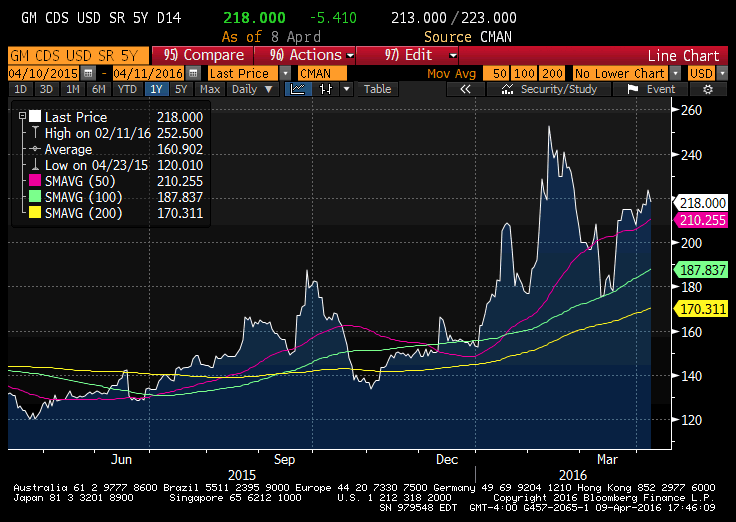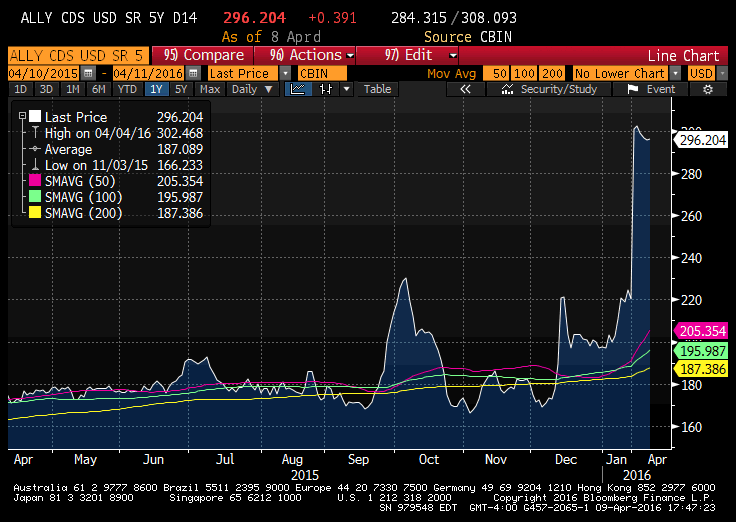 Bottom line is that a decline has begun and we should accelerate into a low over the next few weeks.  It should become apparent by this week that the rally out of the February 11th low is over.  It remains to be seen whether or not we plummet straight from here, meander around sideways for weeks or go to new ATHs.  My obvious bias is to look out below.
If you enjoy the content at iBankCoin, please follow us on Twitter