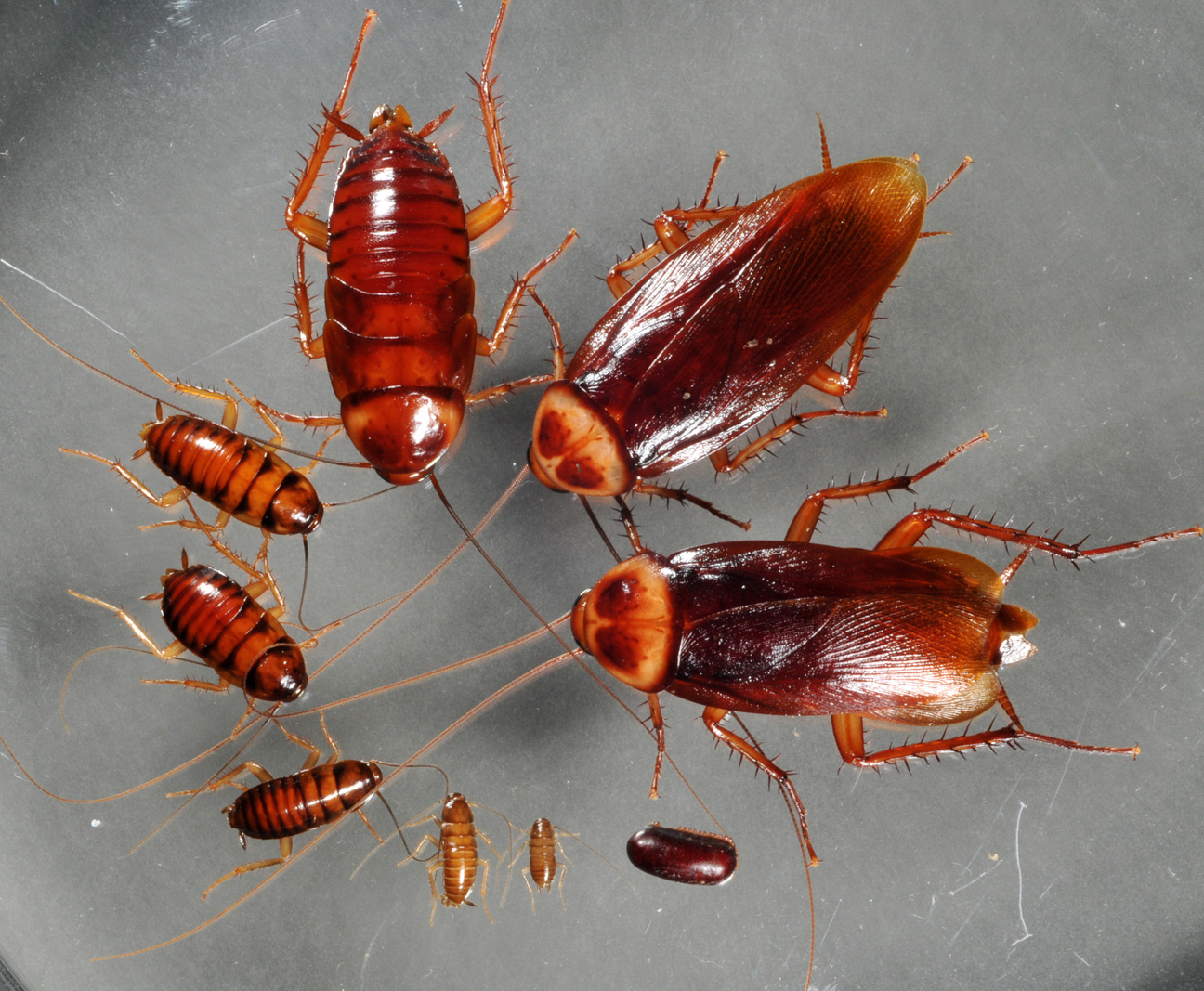 This correction that began in May will not end until we find the cockroaches.  What do I mean by that?  I mean every credit induced correction does not end and bottom on no news like we had the last week of September.  Markets bottom on bad news.  So where is our bad news?  In the 1998 analogue we bottomed much lower percentage wise and after Long Term Capital went bankrupt and was saved by the Fed and a consortium of I-Banks.  In the first part of the Financial crisis in 2008 we did not bottom until Bear Stearns went bankrupt.  In 2011 we did not bottom until coordinated CB action was induced to save Greece.  Have we had any coordinated CB action yet?  No!
Behind the curtain is an absolute mess.  I believe that the CBs are participating in behind the scenes support of large financial institutions.  How do I know that?  I watch asset prices and commodity prices which suggest massive derivative losses have occurred.  Also the BIS and IMF are basically telling you that a crisis is coming if you read their press releases and cryptic statements.  Additionally, the Fed has been engaging in exponentially rising reverse repurchase agreements.  I sold Repo when I was a bond salesman back in the day so when it comes to Repo I know what I am talking about.  The Fed has been releasing collateral in part I believe to settle margin calls on derivative bets gone bad.  Treasuries are the preferred security for margin collateral posts.  Look at the below chart that has been circulating around and talked about on other blogs: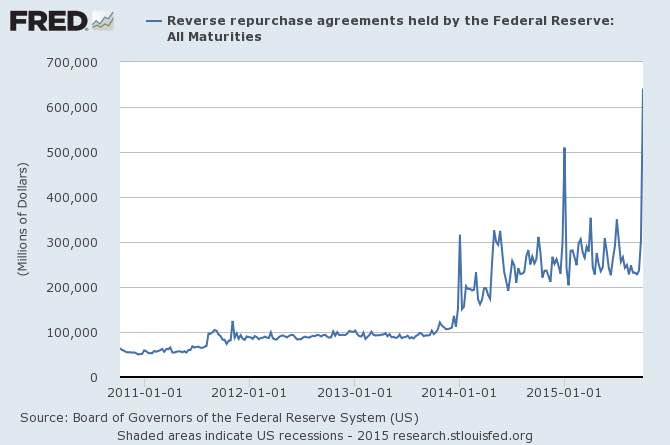 Some of the increase is explained by past Fed press releases stating that reverse repos would be used to help unwind accommodation. So yes these occur at quarter end for legitimate and non-nefarious reasons.   However, I find the spikes in December and September which are 2x the other quarter end spikes to be very interesting.  The common denominator for both was Oil which was heading to new lows and was below $50 a barrel at the end of Q4 2014 and and Q3 2015.  Also we had Equity market swoons occur then with the VVIX (vol of the vol) spiking.  So essentially someone is exposed to sub $50 oil in a massive way that requires insane amounts of collateral to be posted.  The cockroach is likely one or many institutions that wrote derivative contracts back in the day when Oil was $100 a barrel.  Who is it?  Glencore? DB? GS? JPM?  I don't know nor do I care.  This ends when one of these or multiple players gives up the ghost and dies.  I am guessing its not GS as they are calling for $20 oil and likely trying to feed off the corpse of the victim.  The bottom line is the counter party risk is immense here and it threatens the system.  This equity market sell off bottoms when we see a bankruptcy.
So where does that leave us today?  Oil sold off hard all day and the VIX and VVIX appear to be bottoming.  On Friday the SPX Put/Call ratio collapsed to lows not seen since December of 2014 and the NYMO was over 100.  I expect pain and new lows soon.  This recent rally, as spectacular as it was, is a bear market rally and until we see a cockroach emerge all rallies will be counter trend.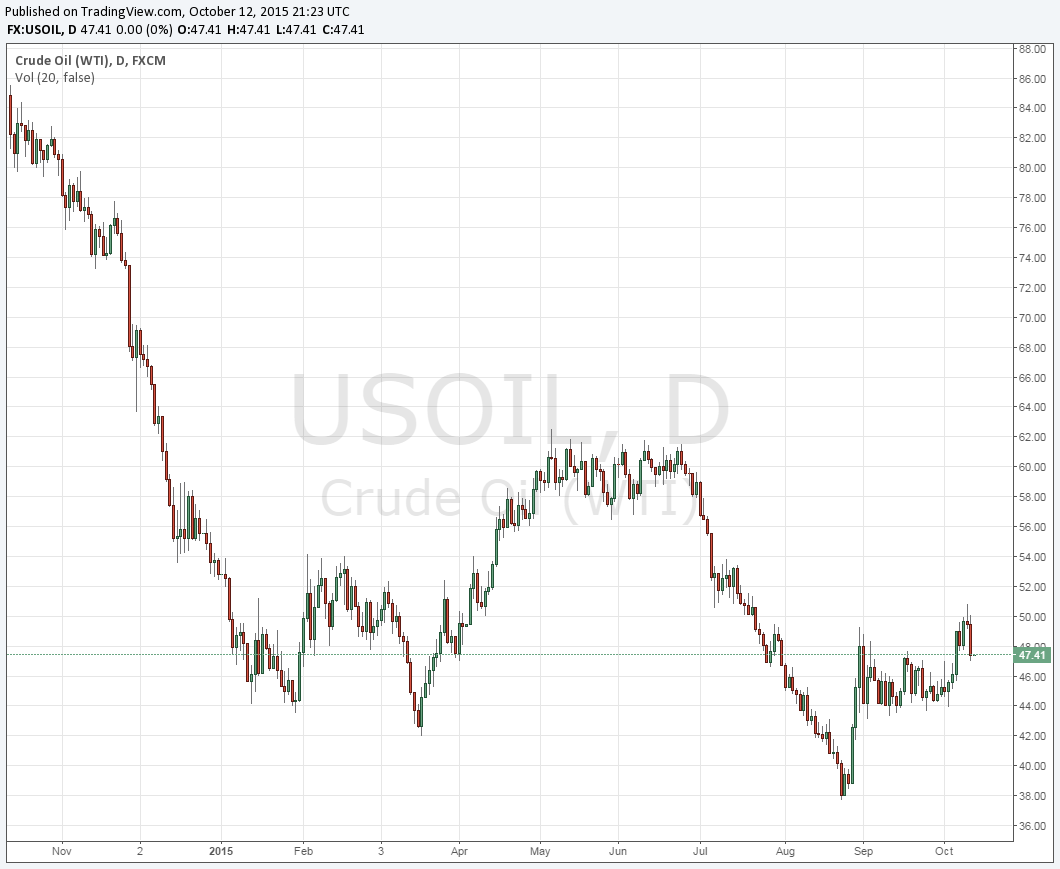 If you enjoy the content at iBankCoin, please follow us on Twitter