Friday was an interesting day for both Bulls and Bears.  We opened way lower only to see a huge outside reversal bar closing at the highs.  So what changed?  The bulls felt good because they think we have successfully retested the August lows and we will rip into the end of the year so many of you bought on Friday like drunken sailors.  The bears on the other hand freaked out and covered because 90% of the bears have zero conviction and are "whimps" for lack of a better word.  But what really changed on a fundamental basis?  Did we see a massive improvement in credit spreads? Did we see the kind of capitulation selling on massive volume one usually sees at bottoms? Has the global economy started to improve? No…none of these things have happened.  In fact credit is worse now than it was at the August lows but equities are a mere 8% from the top.  Below are three snapshots of credit and financial conditions as of Friday.  Take a good hard look at these charts.  I have told you time and time again that credit drives equity valuations.  When credit heads South equity heads South with a lag.  Well we are diverging again and if you look at the Goldman Sachs Financial Conditions Index we are well above the stress levels we saw in 2011.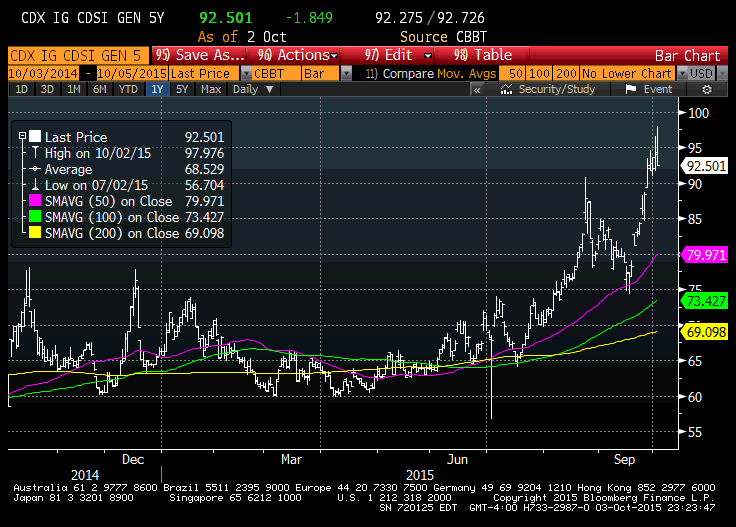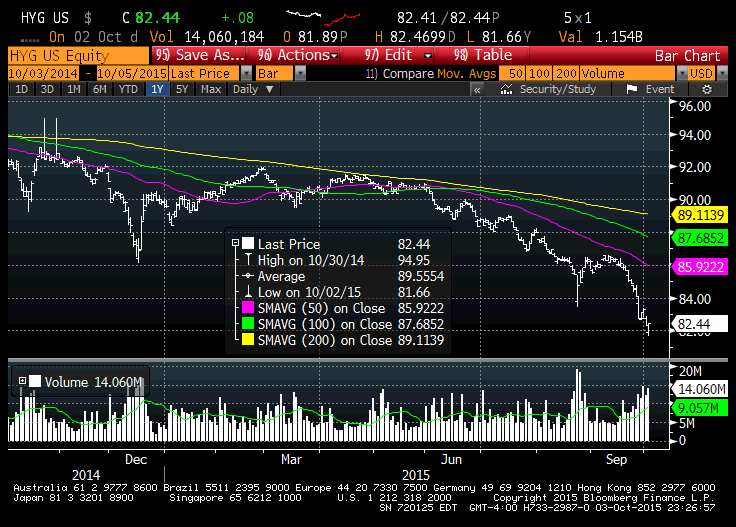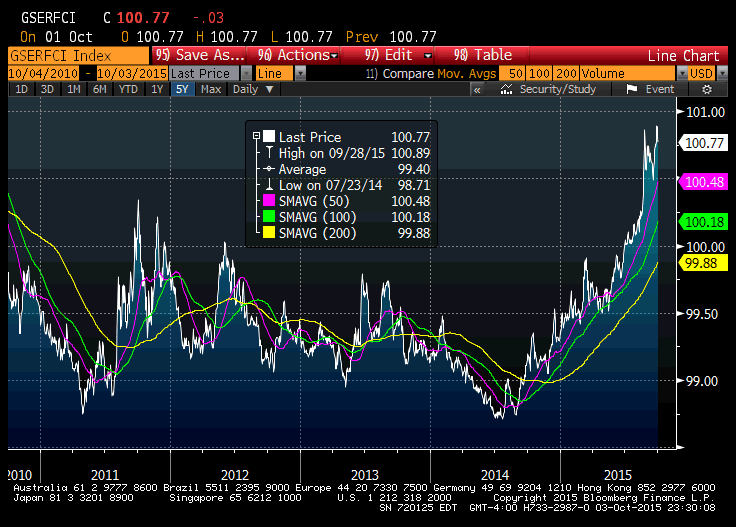 So logic would only dictate that unless credit improves dramatically equites will definitely go below the August lows and head toward 1700 on the S&P for a likely near term target.  Additionally I hear a lot about the 1998 and 2011 analogues.  Important distinction is that in both those instances we were in a primary up trend as no Dow Theory Trend change had occurred.  The case today is we do have a bearish primary trend change and that is how I know we are in a bear market.  Also in 2011 we went down 20% from top to bottom so by that measure we should go to 1700 on the S&P at a minimum if you believe this analogue.
The market is an energy system and it needs energy to move.  Bulls and bears provide that energy for tops as well as bottoms.  I want to thank all of you who bought on Friday and all the bears who covered their shorts.  The bulls have provided panic fuel as we roll over and they puke out what they just bought and the bears have removed potential buyers from the market and leave a vacuum below.  Also don't forget the energy provided by Margin calls that continue to happen and will accelerate as we go lower.  Bear markets are designed to kill both bears and bulls.  So you see this is the set up I wanted before the final plunge to a tradable low.  Since we are in a bear market I can see 1500 also being a potential low but I won't know that until I see the structure once we roll.  So when do we roll?  It could happen as early as Monday or by Friday at the latest.  The ideal situation would be for the market to rip up to 1977 by Monday afternoon and then begin to reverse.  I remain focused and try not to let fear get the best of me when we get these rip your face off rallies.  I always shave some off as we go lower and have fuel for the rise.  I do this with confidence because I know we are in a bear market and we have not seen a capitulation bottom to this first stage of the bear market.  Remember 95% of the world does not know we are in a bear market yet but they soon will as the price action that is about to happen wakes up the sleeping masses.
If you enjoy the content at iBankCoin, please follow us on Twitter