Back in 1999 I was a lowly Equity Research Associate for Donaldson, Lufkin & Jenrette (DLJ) working on the electric utility team.  I had graduated from business school in 1997 and was already getting ready to resign and go to the buy side and become a technology analyst after putting in my two years as a slave.  DLJ was the best learning experience of my life.  I learned how the equity sell side sausage is really made and how the capital markets truly work.  For that I am truly grateful.
I was sitting in my office on a Sunday in May of that year preparing what was called the Weekly DLJ Electric Utility Research report.  Around 3:00 PM Rob, Curt Launer's equity research associate, walks into my office and begins to go on a rant.  Before I describe the rant, I must give a little background on Rob.  Rob had just graduated from Yale and was all of 23 years old and was an Irish citizen.  Rob was off the charts smart but also off the charts weird.  Many of us suspected he was the "Mad Shitter" who was smearing his feces on the stall doors and latches in the 12th floor mens bathroom of the DLJ equity research department.  Rob was also working for Curt Launer, the Natural Gas analyst, who covered Enron for DLJ.  Curt was a banking whore who made millions from all the investment banking work that DLJ and he did for Enron.  Curt was a classic example of what was wrong with the unholy alliance between equity research and investment banking.  Now Rob walks in to my office his face bright red and proceeds to tell me that Enron was a fraud in a rather thick Irish accent.  "I tell you they are lying! The numbers don't tie out.  The CFO just yelled at me.  I tell you its a fraud Eddie……a complete fraud!"  I tell Rob to calm down and take a chill pill.  A bunch of other people from around the office begin to gather around us and he tells his full story.
He was working on the Azurix deal.  It was the water services company that Enron spun out in June of 1999 and listed it on the NYSE.  He claimed that none of the numbers made any sense and that when he questioned management they basically told him in a nice way to fuck-off.  A normal Wall Street slave would have thought that he must be wrong and would just go with what the CFO told him.  Rob was by no means normal and continued to press them with more questions and follow up calls.  He had just got off the phone with management and the CFO out right told him to Fuck-Off and hung up the phone on him.  We all thought that Rob was a raving lunatic.  Who was this punk and possibly the "Mad Shitter" to be calling Enron liars?  Back in 1999, Enron was the hero of the energy sector and Wall Street.  They invented the term asset-light.  Their stock was on fire and they were launching the broad band trading market.  How dare he question them.  Also it did not help that Rob looked a little bit like Gollum from the Lord of The Rings.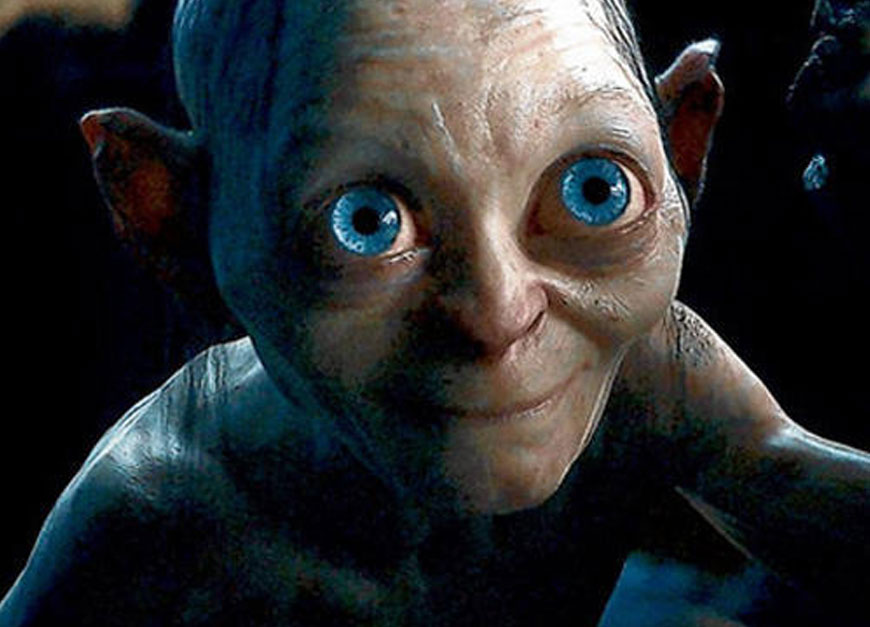 Within a week Rob was transferred from equity research to investment banking.  The rumor was that Enron's CFO called Curt and reamed him out and told him that they never wanted to see or hear from Rob again.  Well as you know millions of dollars were on the line.  Who was Curt to believe, his genius rain man analyst (Gollum) or CFO Andy Fastow?  Curt went with his pocket book and not with Gollum.  The rest is history as Enron stock went to Zero on December 2, 2001.  Rob was not insane as we all thought.  He was a visionary and a prophet.  We were the insane ones.  The mass delusion of crowds.  I was a part of it.  We are a mere 13 years and change from that day in History and what have we learned?  I would say not much.  The nature of man has not changed.  Those who wish to con us and we the Marks who want to get rich fast have not changed.  Greed however is going to turn to fear soon in this market.
History is about to repeat itself.  The tide of liquidity is slowly drifting out and this cycles frauds and scams will reveal themselves soon.  Look to companies that rely on the capital markets to fund their growth as Wall Street is a willing accomplice in looking the other way due to the fees collected.  Feel free to share what you think are sketchy companies and any anecdotes of malfeasance.  Rob was ultimately proven correct but even if you listened to him in 1999 you would have had your face ripped off shorting this stock.  I believe now is the time to create a list of shorts as the tide on liquidity goes out.
If you enjoy the content at iBankCoin, please follow us on Twitter