I'm basically out of the office all day today, returning after market close. But, with all the concern about unemployment and how bad the economy is, I wanted to leave you hungry folks with this to ruminate on:
"The nation's unemployment rate jumped by 1/2 of 1% (to 5.5%) in May 2008, just the 12th time in the last 50 years that the unemployment rate has risen by at least that amount in a single month. In the 12-months following the previous 11 times, the S&P 500 has risen by at least 17.6% and has produced an average gain of 26.8%."
(source: Department of Labor, BTN Research)
Odd, no?
Just wanted to leave you with that thought as the S&P is forming a triangle: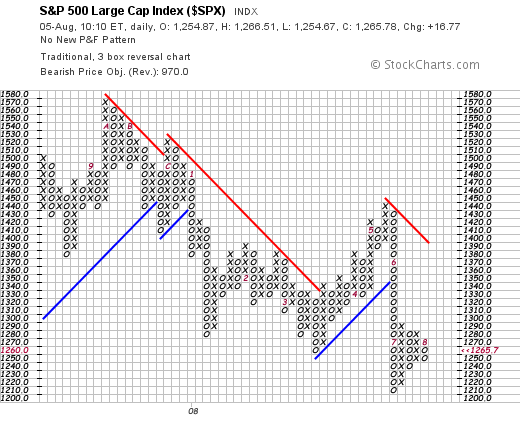 Have a good day.
Comments »