Interesting week. The market dodged a bullet, imo.
I'll leave you with this……
One nice thing about PnF charts is that certain chart patterns are sometimes easier to see.
http://stockcharts.com/def/servlet/SC.pnf?c=spy,P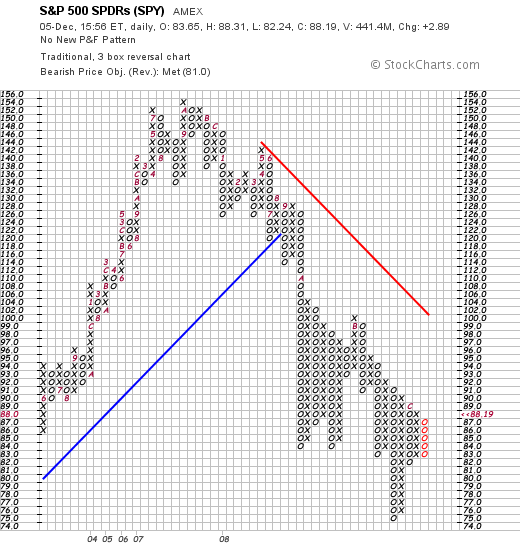 Are my eyes deceiving me, or has an inverted head and shoulders pattern been recently formed on SPY?
Have a great weekend!
Comments »