This is ridiculous, but who am I to argue with all the major U.S. stock indices up over 2% this morning? It's party time! The bears are getting rolled!
With the Russell 2000 up over 3.5% today, that's the place to keep playing. Or, you can buy high yield bonds via HYG or JNK and get paid handsomely.
With that, I bought:
IMOS @ $0.68
TELK @ $0.73
EPEX @ $0.66
By the way, I cut my TWM hedge in half, selling it @ $41.80.
One interesting point of reference is the NYSE. If you look at the $NYA, it broke out of a bullish triangle on Friday and just broke 6,100 today.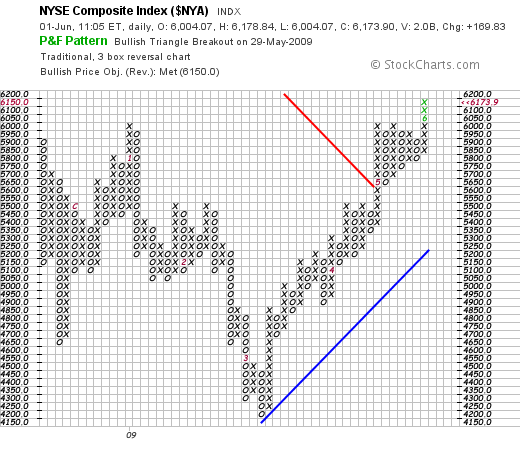 This is significant for a number of obvious reasons, but especially because the NYSE is where we see large program trading. My hunch is that we could start to see volume pick up here.
SPX also over 940 today. This is also significant.
If you enjoy the content at iBankCoin, please follow us on Twitter